Last Minute Halloween Costume
Hey gang!!
With Halloween right around the corner—we totally let time slip away, and we are (like most people) scrambling to put together something last minute.
Laying in bed and scrolling away I fell down the rabbit hole of looking at everything pompom related. Next thing you know it's 3 am, and I am digging around for any wool I can use to make a gumball costume!
Truthfully, if you don't have 8 hours to make 100 pompoms… just buy them...
For some reason thought, "it won't take me that long."— Oh, how I was wrong! In the end, I am so happy with how it turned out, and I do not regret all the fluff that now covers my floor.
Supplies:
• Minimum of 6 different colours of yarn for the gumballs
• An old tank top
• A red skirt
• Two pieces of felt (one beige, one black)
Start by wrapping the wool around 2 or 3 of your fingers.
I ended up making different sizes for variation. Tie the wool around the middle, and repeat for the next 103 balls—yes, I made 104 of them!
When it comes time to cut the ends off, try to lay out a bag— it will make clean up a lot easier.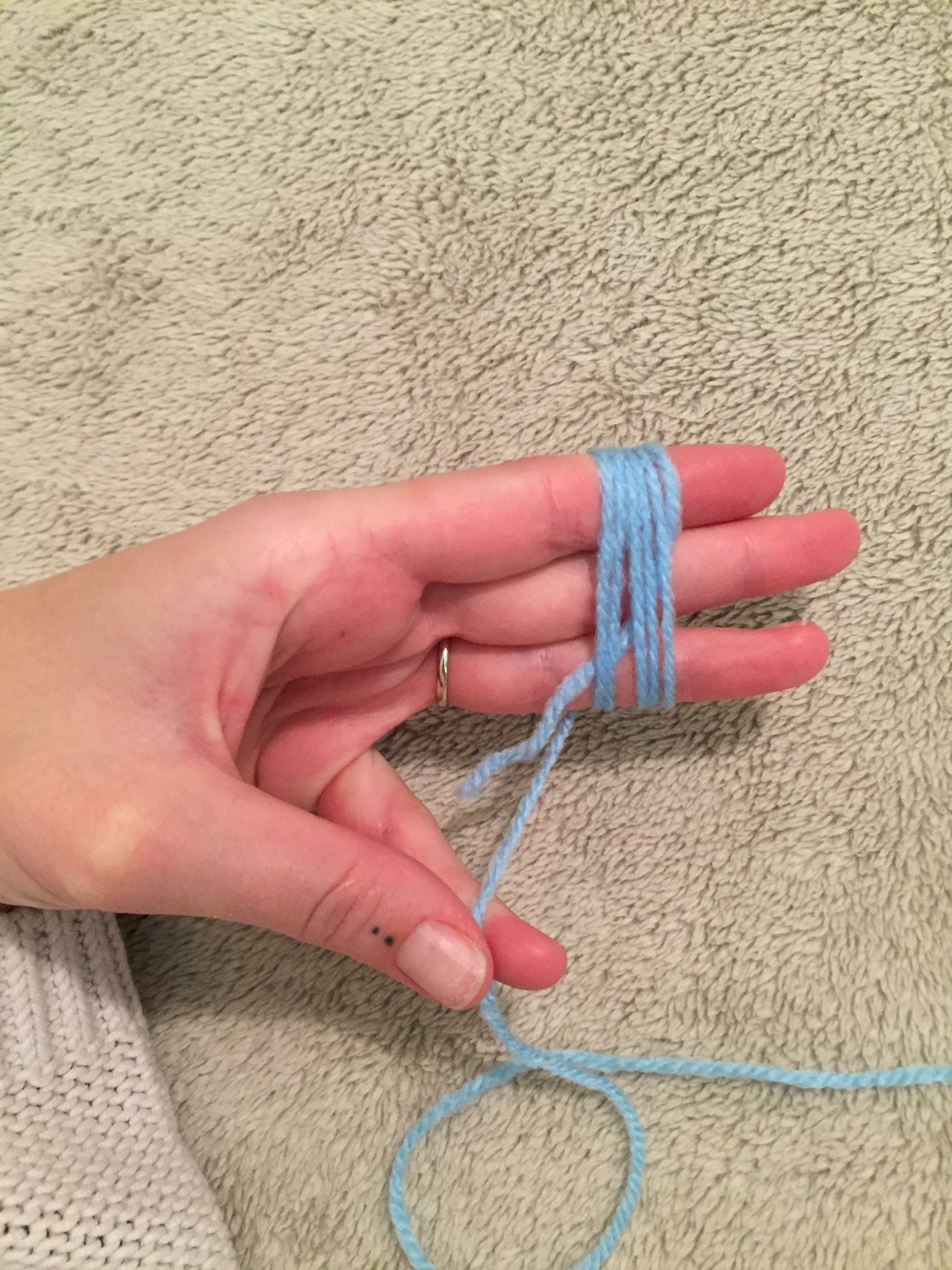 When all the pom poms are ready, I found it was easy to lay the shirt out flat and just pile them on top and rearrange as I saw fit.
Using a hot glue gun, go to town gluing all the balls on.
Once done, you will want to set it aside to thoroughly dry. At this point, you can make the machine dial.
Using the beige felt, cut a small rectangle for the base.
With the black felt, you will want to cut out the dial as well as the 'opening.'
If you have the skills to cut out the 25 cents text, go for it. Otherwise, you can do what I did and wrote it with a sharpie.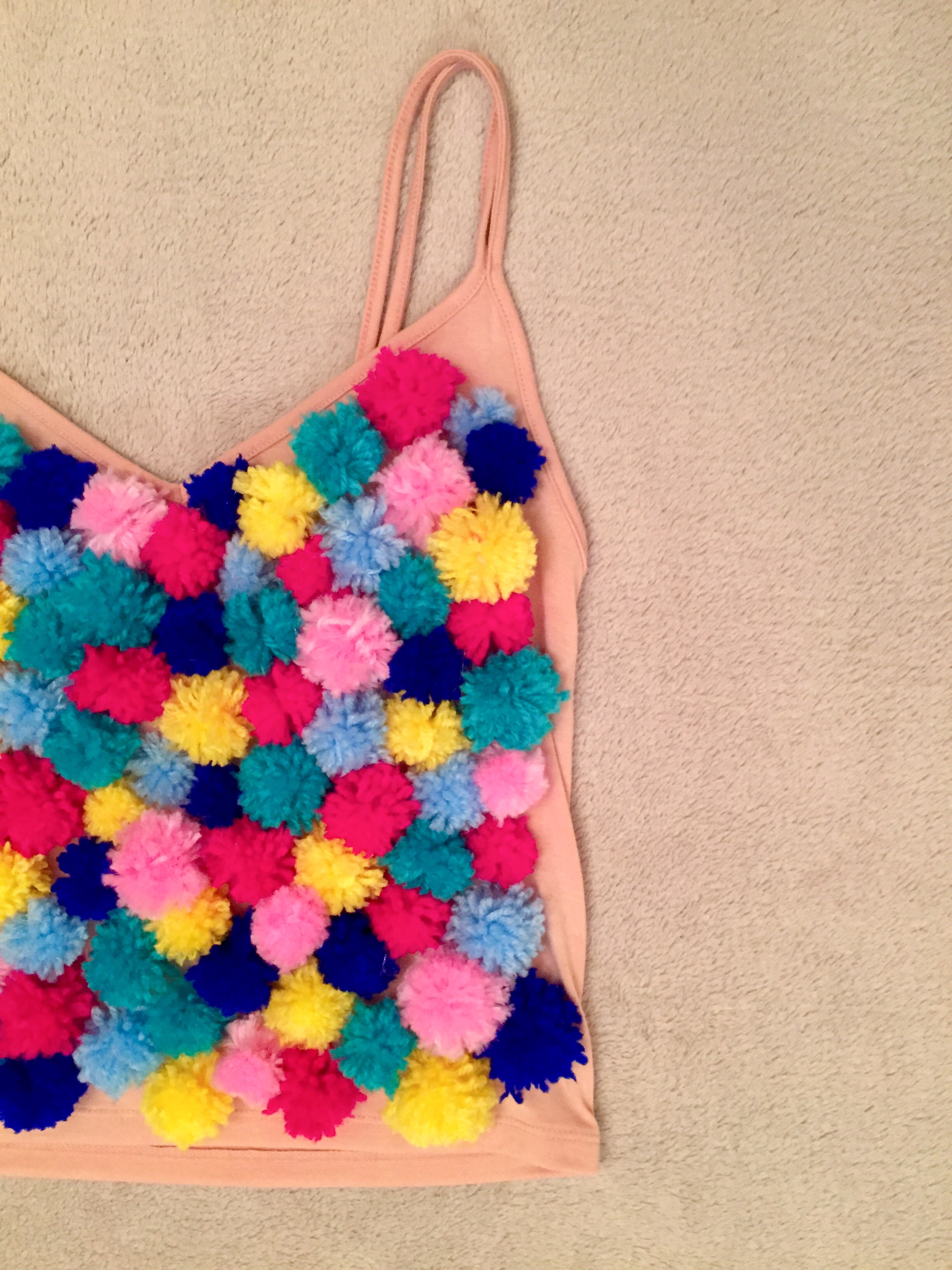 Once your top is dry, put the costume on to line up where you would like the dial sit. Mark the corners and hot glue.
When I was finished/ over burning myself with the glue gun, I had a few pom poms left over I used to glue to a hair clip as a cute costume accessory.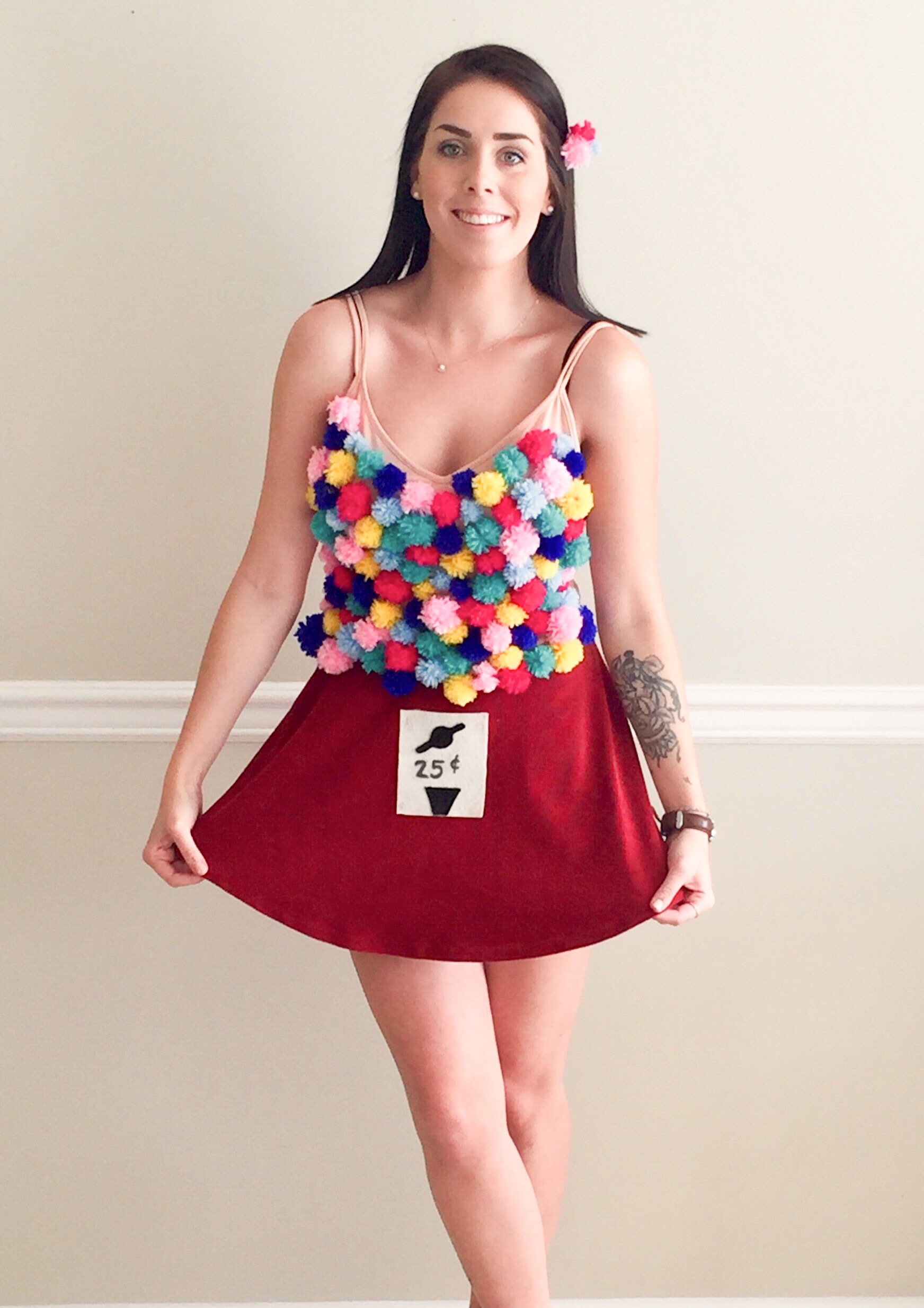 Knowing what I know now about making the fluffy balls, I still would have done it this way. Seeing it all come together in the end, was so satisfying.
Over the years, Halloween has changed so much as we grow-up It started off cute, then scary (in many different variants of scary) we then often revert to whatever is convenient.
If you are looking for something that is
a. Cute
b. Girly without showing too much skin
c. A way to show off your DIY skills
Then this is the costume for you! In our eyes, this cutie gumball machine ticks all those boxes.