Hoop Gem Earrings
I think that the only thing more satisfying than crafting something and having it turn out the way you envisioned, all of this and being able to gift it to someone that you love.
While I have been spending time with family in France, I made my mother-in-law a pair of these gem hoop earrings. Something that wasn't hard to make brought her so much joy-which, in turn, made my heart very happy.
Supplies:
• 4 eye pins
• 2 earring hooks
• 2 large gems of your choice
• 2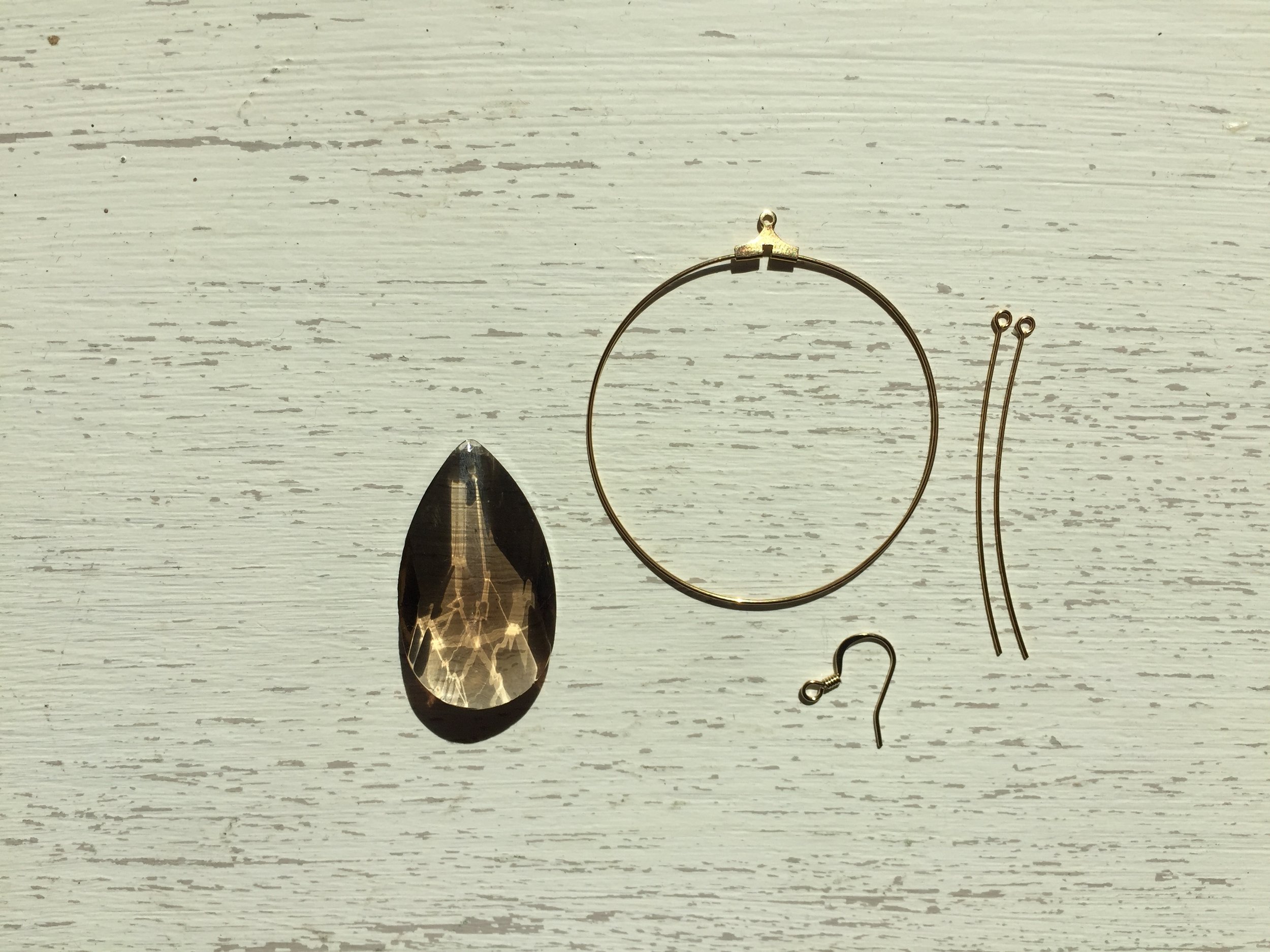 Tools:
• Wire Cutters
• Bent Nose Pliers
• Round Nose Pliers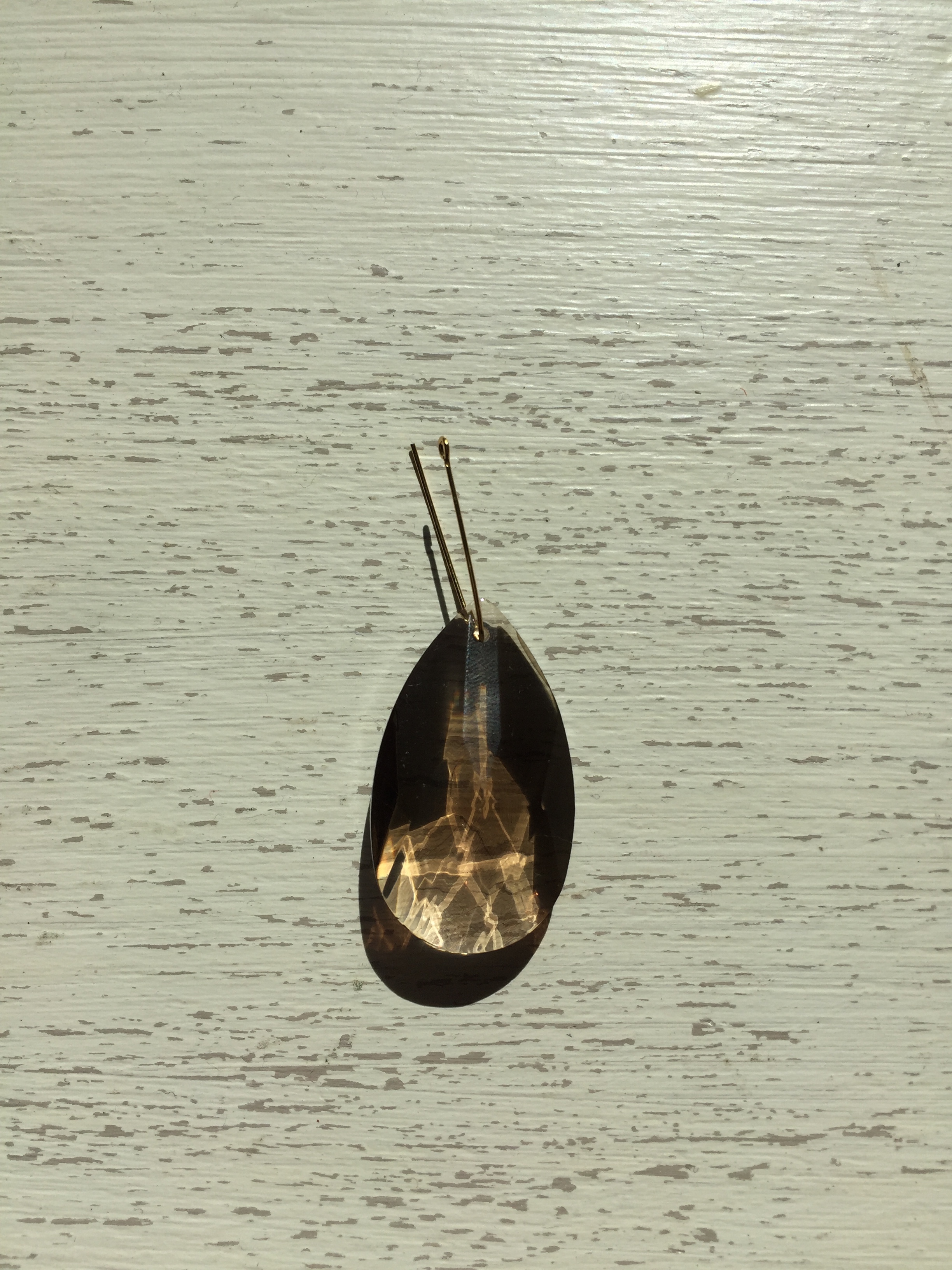 Thread the jump ring through the hole and bend into a U shape.
Take eye pin and thread through the hole at top of gem. Bend both sides up to form a U shape with gem sitting at the bottom.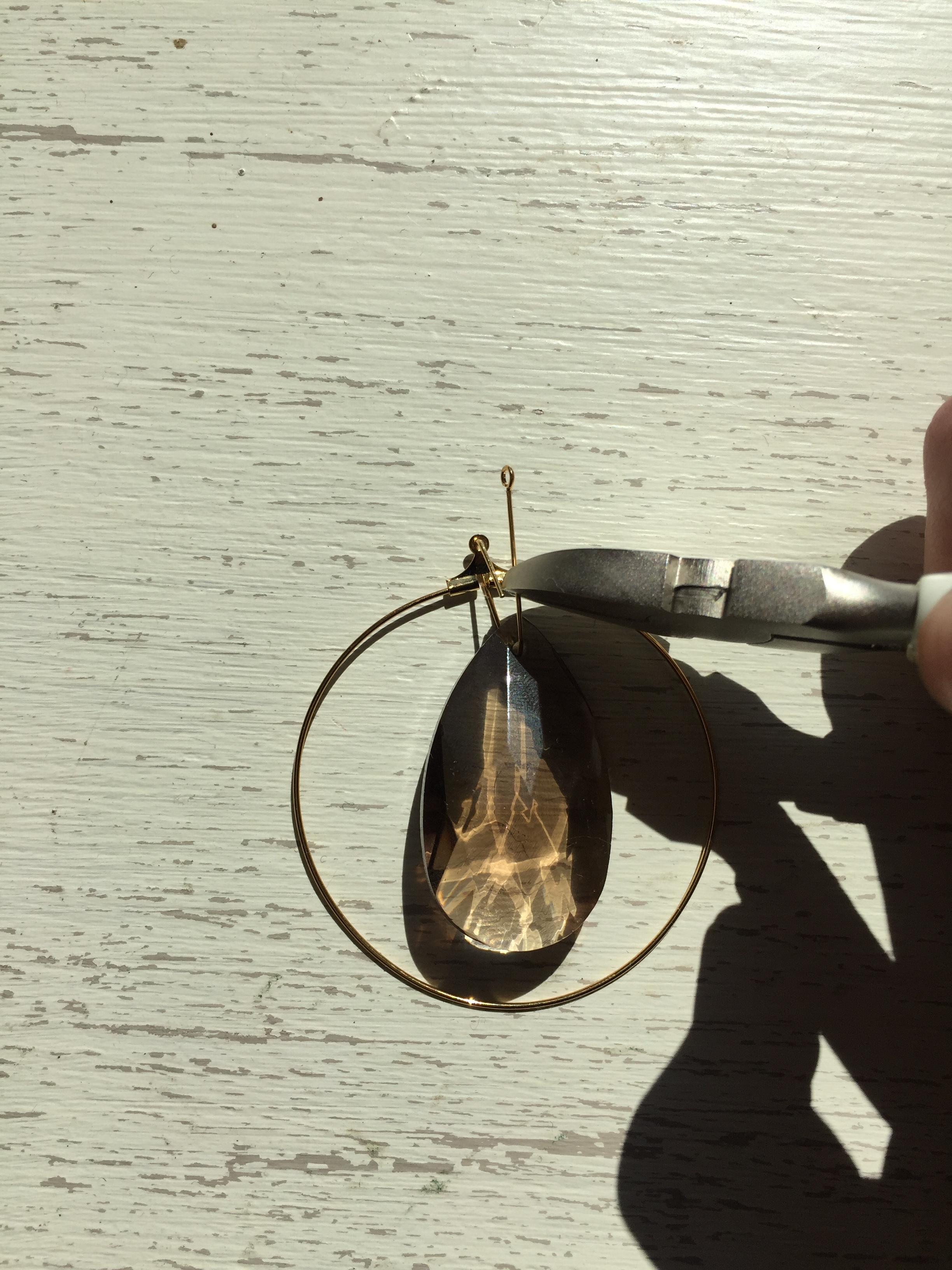 Thread through opening at top of hoop. Bend over towards gem to create loop.
Thread one side of eye pin through small hole at the top of the earring hoop. Measure how far you want the gem to hang down- bend the remainder of eye pin down towards the other side. It should create an oval loop with the gem hanging down in the middle of the hoop. Cut the two sides of the eye pin so they are flush and pinch together. Using super glue, place a small amount over the openingto make it more secure.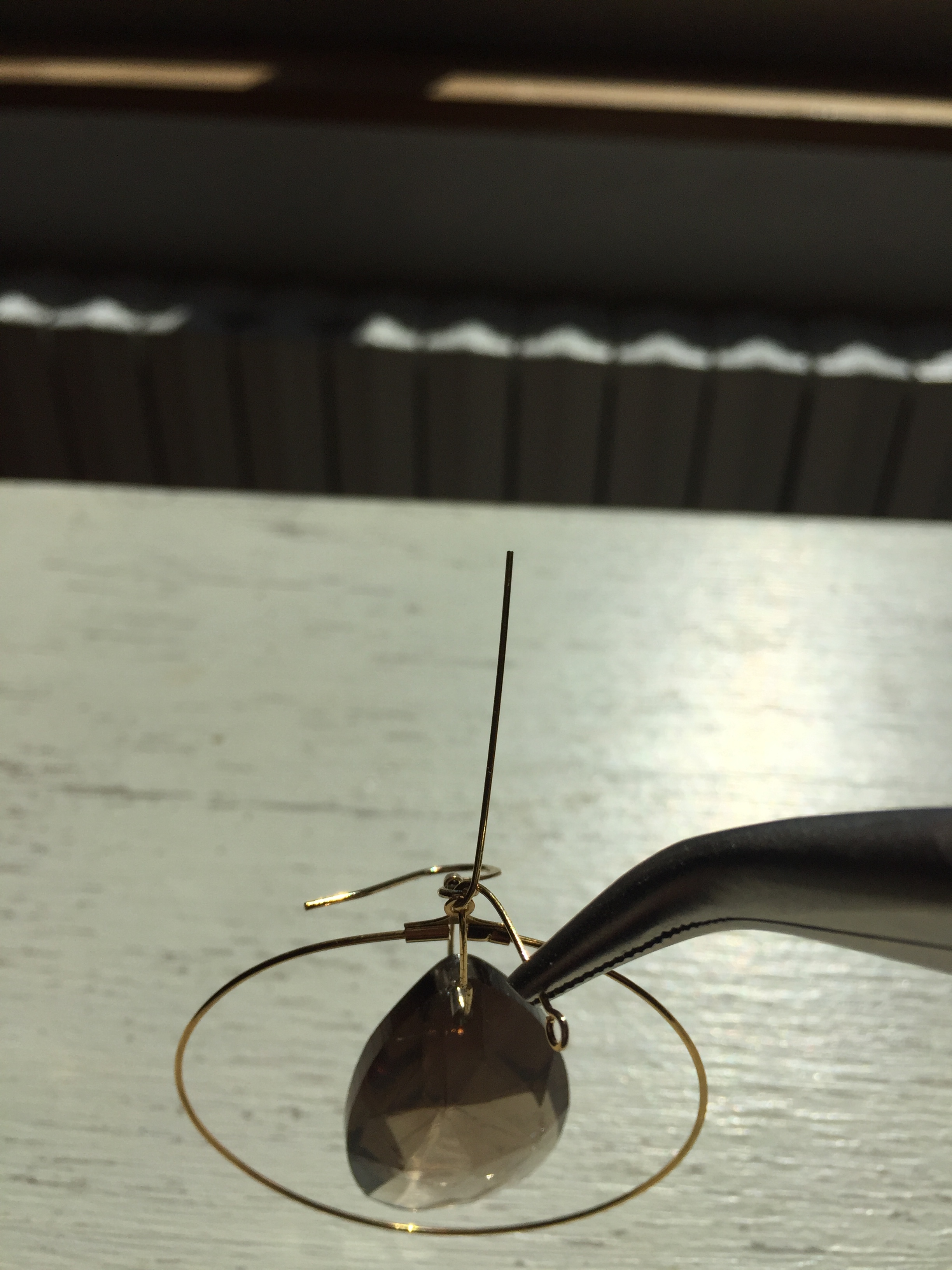 Create a small loop with eye pin.
Take a second eye pin and create a small loop. Before closing-thread through the small opening on the hoop, as well as adding the earring hook. Twist closed and cut excess.
These cuties are a perfect gift that anyone with the supplies can make. If you're short of time when running to a party and don't wish to show up empty handed-these will be your savour.