Macrame Market Bag
Lately, I have been obsessed with macrame!! I know that it is all the rage right now, and yours truly wanted to jump on the bandwagon. I had thought that I would make my macrame debut with an adorable bag.
Supplies:
• 12 strands of cord at 210cm
• 1 stand of cord at 90cm
• 5 strands of cord to any length
• Coloured string (optional)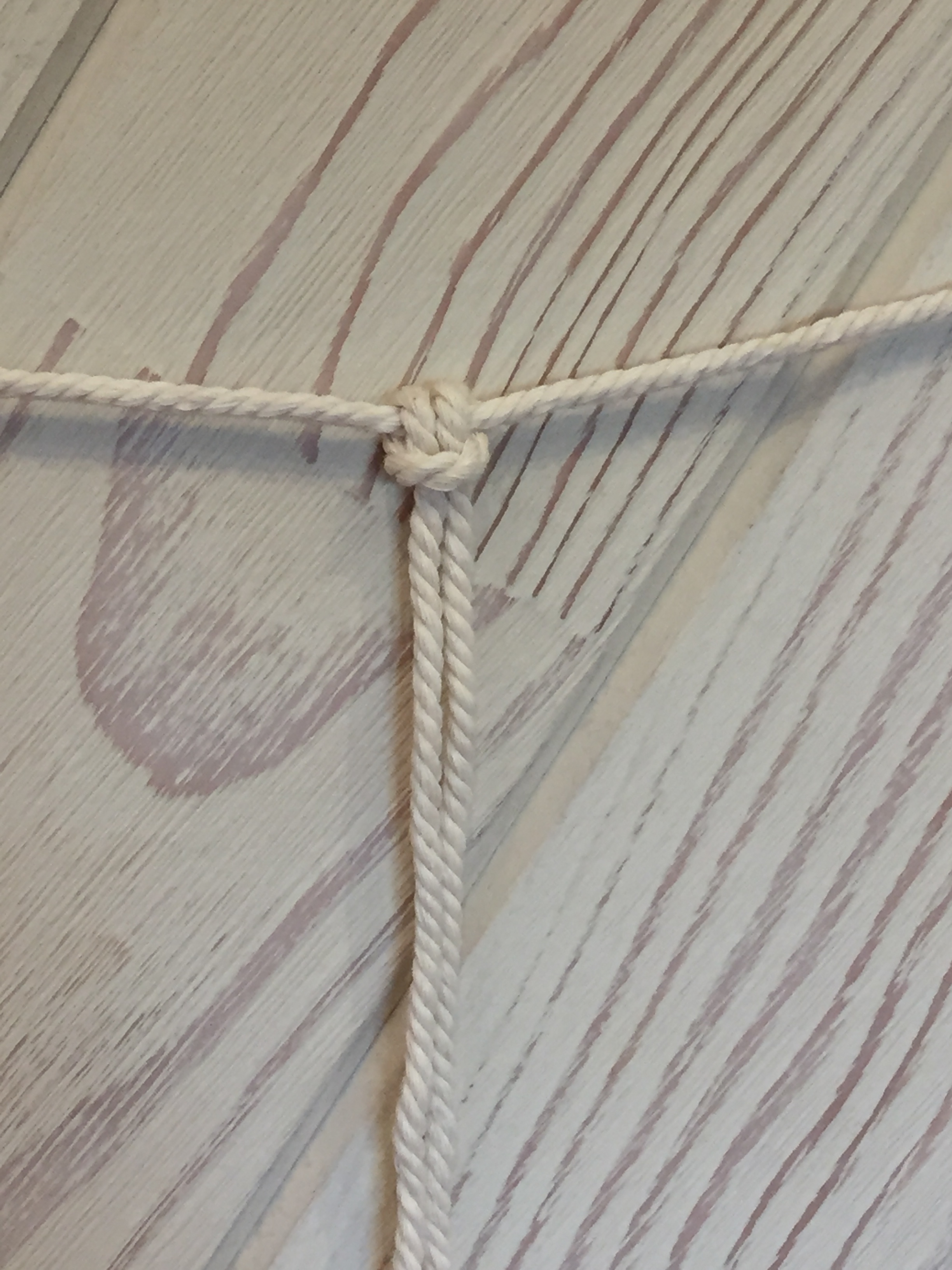 Loop knot on the main line.
Once you have gone ahead and both measured and cut your cord you will want to lay your main rope (90cm length piece) flat on a table or tape it to a wall if you prefer to stand. You will then take the remaining 210cm cords and knot it along the main line.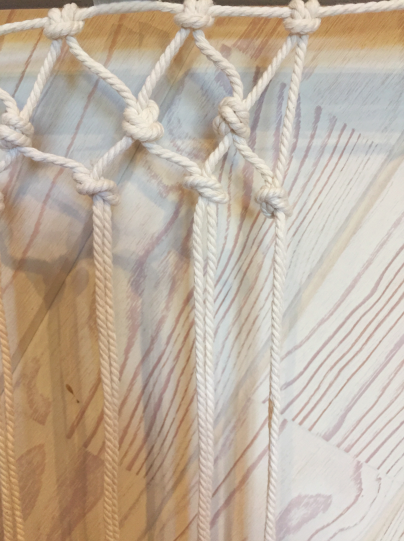 Knot together the strings.
Once all 12 cords are spaced evenly apart, tuck the very first cord off to the side and reserve for the end. Knot together the 2nd and 3rd piece, then the 4th and fifth (and so on).
Once you have come to the end you will notice that you have an odd piece of cord. Attach that one to the one next to it farther down and repeat the same knotting in the opposite direction.
Continue knotting the length of string.
Continue this knotting back and forth all the way down. You can choose how big of a bag you want to make. Less knotting, the smaller it will be.
Once done, take your main piece of cord and fold in half. Take the first string that you tucked away and use it to knot the two halves together.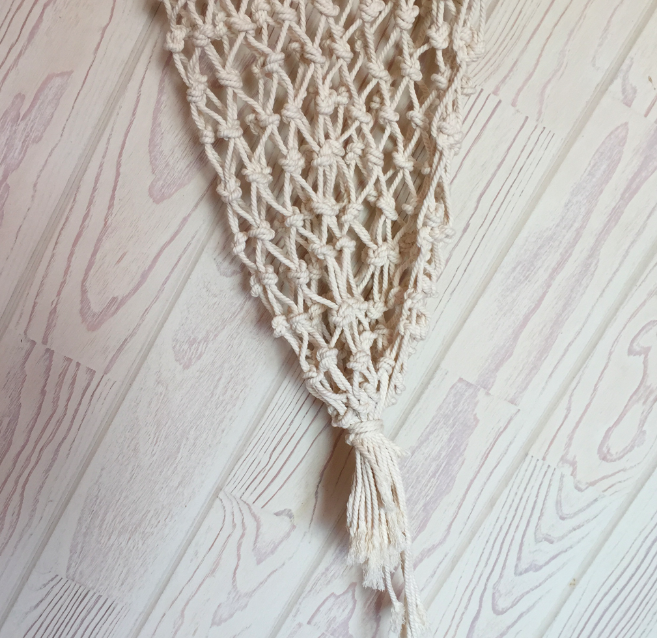 Bundle the ends and tie together.
Bundle the ends together and use a bit of string to tie them in place. Then take the 5 stands that you can cut to any length you want the handle to be—braid the strands for extra strength.
I chose to attach them to the bag by folding them over the top and wrapping the coloured string around for extra support as a pop of pink. I also chose to braid a piece of the coloured string in the handle for just a bit of something extra. You can attach the handle at the bottom by tieing it to the base.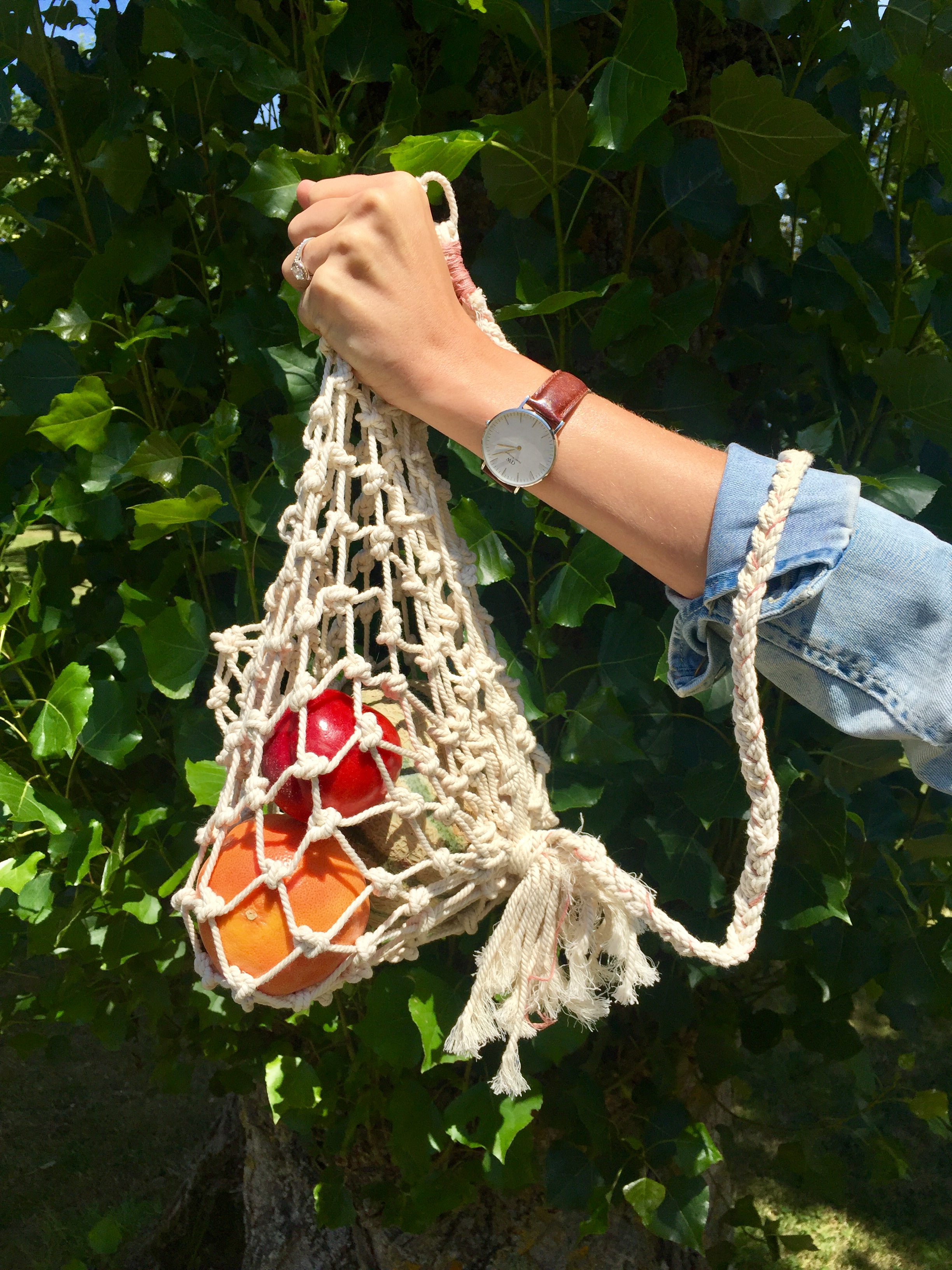 There you have it! A super easy macrame bag that I managed to make while watching the soccer game and sipping a G and T!
If you've enjoyed this DIY, be sure to subscribe and follow us on Instagram and Facebook.
Make sure you tag us if you recreate any of our tutorials @weare.kittygang and let us know how it went!