Christina Tosi Cereal Milk Panna Cotta
After the most recent episodes of Chefs Table came out, I became obsessed with Christina Tosi!! This badass of a woman pushed all the boundaries, worked alongside some fantastic chefs and through it all has managed to stay true to herself and her sweet tooth. When she worked with David Chang (Momofuku), she created many desserts that were so far out of the norm that I felt so inspired to try and recreate one. In the episode, she makes a Panna Cotta with corn flakes cereal milk. Here in France, we have so many great sugary cereals that there was no way that I wasn't going to pick something chocolatey and give it a go!
Supplies:
• 500 ml Milk (or any non-dairy milk)
• 2 Cups of cereal
• 1 Tbsp sugar
• 5 Sheets of gelatin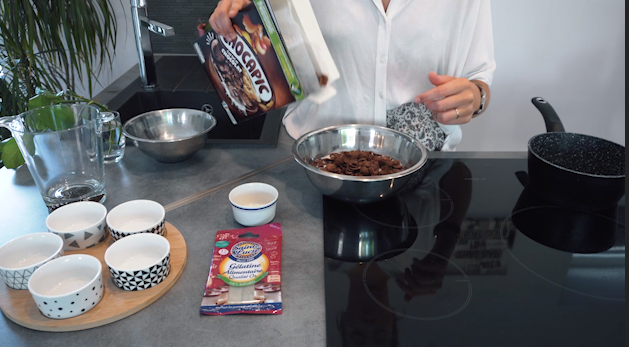 Place milk and cereal in bowl.
Place the cereal and milk in a bowl and allow to soak for 10 minutes. Stirring occasionally. In a seperate bowl, place your 5 sheets of gelatin in a bath of ice water.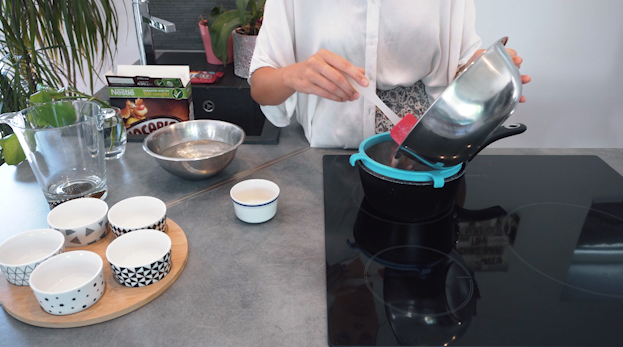 Strain cereal milk into pot.
Strain cereal milk into a pot and place on medium high heat and bring to a boil. Once boiling add sugar-stir until disolved. Squeeze the water from your now softened gelatin and add to boiling milk. Stir vigouriously to ensure that the gelatin disolves and there are no lumps.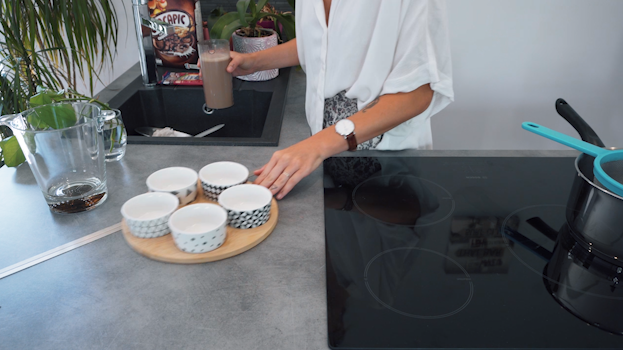 Strain your milk mixture once again.
Once sugar and gelatin are dissolved, strain and pour into moulds. Place in fridge and allow to set for approx 4 hours. If your moulds are larger and holds more mix it-allow for longer setting time.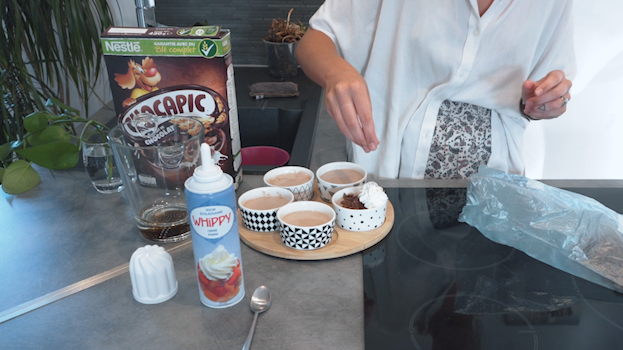 Once your Panna Cotta has set- garnish with whatever you fancy. I went with crushed up cereal (the same that I used to flavour) as well as whip cream.
This dessert is so incredibly versatile and easy that anyone can make it. Perfect for dinner parties or an adult way to drink your cereal milk that you will want to make it on the regular.
NOTE: I only added 1 Tbsp of sugar, but if you have a sweet tooth I would recommend adding 2-3 Tbsp more.
If you've enjoyed this DIY, be sure to subscribe and follow us on Instagram and Facebook. Make sure you tag us if you recreate any of our tutorials @weare.kittygang and let us know how it went!