Black Bean Shibori
Here at Kitty Gang, we try to do things outside the box. We all remember doing tie-dye when we were little, but we found a bit more of a grown-up approach to it with Japanese Shibori.
Shibori is a Japanese dyeing technique that involves folding, twisting or bunching cloth and binding it before dyeing the fabric in indigo.
We wanted to create an affordable chemical free food-dye, so we used black beans. As you can see, the result is far from an indigo colour on the silk—but it's a happy accident.
Supplies:
• 1 Bag of dried black beans
• 1.7L Room temperature water
• 100% Natural fabric (we used 100% cotton and 100% silk)
• Elastics/Skewers/string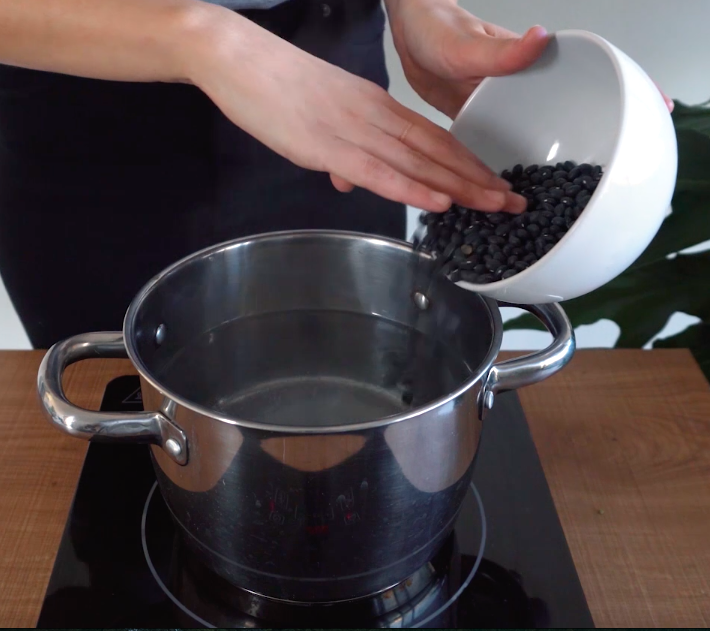 Add black beans to water.
We experimented with the bean water with two methods.
With the first batch, we soaked the beans for 24 hours in room temperature water. In the second batch, we boiled the beans in water. In the end, we chose to only use the room temperature bean water. The boiled bean water was an unusable grey colour. Live and learn.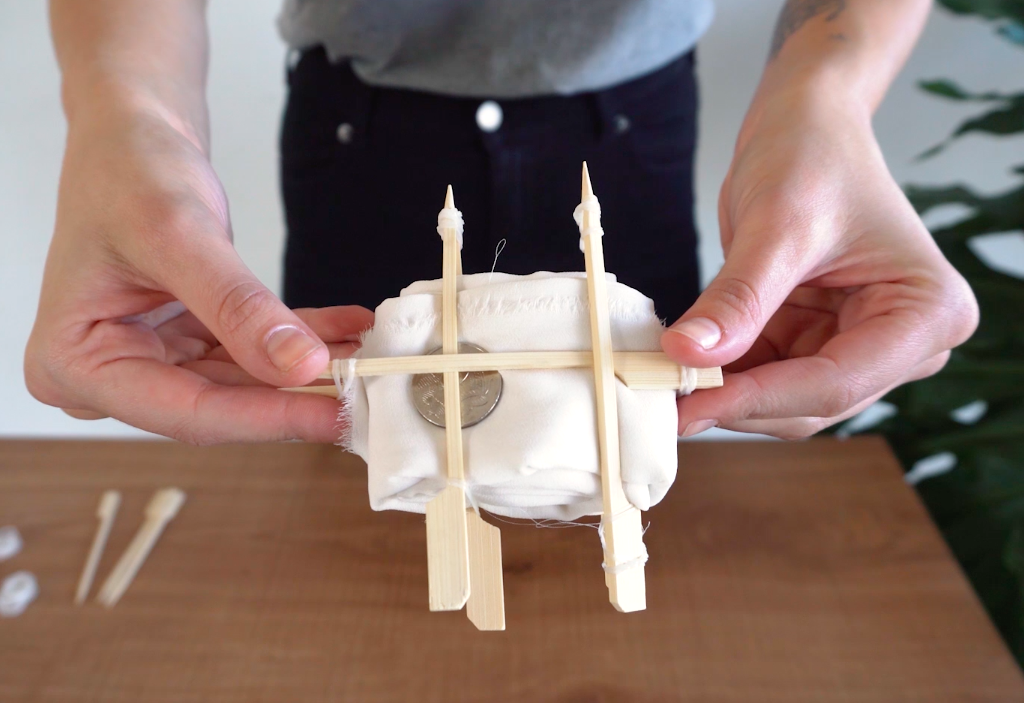 Fold/ Twist/ Tie your fabric anyway you want.
We used 100% natural fibres to allow the dye to absorb and adhere to the fabric.
This was so much fun! We loved twisting and folding the fabrics and using odds and ends to create interesting designs. It really allowed us to channel our inner tie-dye child.
Submerge fabrics in bean water.
Once all the fabrics are prepared, submerge them in the bean water. The fabrics will want to float, so use a bowl or plate to force them down and fill with water to hold in place.
Soak fabrics for 8 hours. If you wish for a lighter colour you can opt for less soaking time.
Fabrics after 8 hours of soaking
Once you remove the dyed fabrics, open up and lay flat to dry.
We noticed that the cotton didn't turn out the way that we had envisioned and chose to scrap it.
We also noticed that the colour changed quite a bit from when it was wet to dry. Either way, we love the colour and still count it as a win in the DIY department.
Overall this was a big learning experience for us. Some things didn't go as we had planned, but we followed through and are over the moon with how it turned out.
Push the limits with your DIY projects and experiment, try new things, and see your projects through. We like to think that this tutorial checked all those boxes and we loved the result.