Pinterest Inspired A-Frame Desk
Have you ever found an image on Pinterest and wondered how in the heck they made it? You click on the link hoping it will take you to instructions, but instead takes you to a shop costing way more than you're willing to spend.
That happened to me with this desk. I found the image and was instantly in love, but I couldn't justify buying it.
With a bit of help from my husband and father-in-law, I could make it myself!
Supplies:
• 4 Wooden beams. Measuring 4cmvX 4cm X 196cm
• 3 Wooden dowels. Measuring 173cm X 2.2cm
• 1 Wooden board. Measuring 60cm X 150cm X 2cm
• 2 Wooden beams. Measuring 5.5cm X 2.5cm X 159cm
• Sandpaper
• Paint
• Saw
• Chisel
• Drill
Prep all wooden beams and dowels.
Sand and cut all wooden dowels and beams to their appropriate length.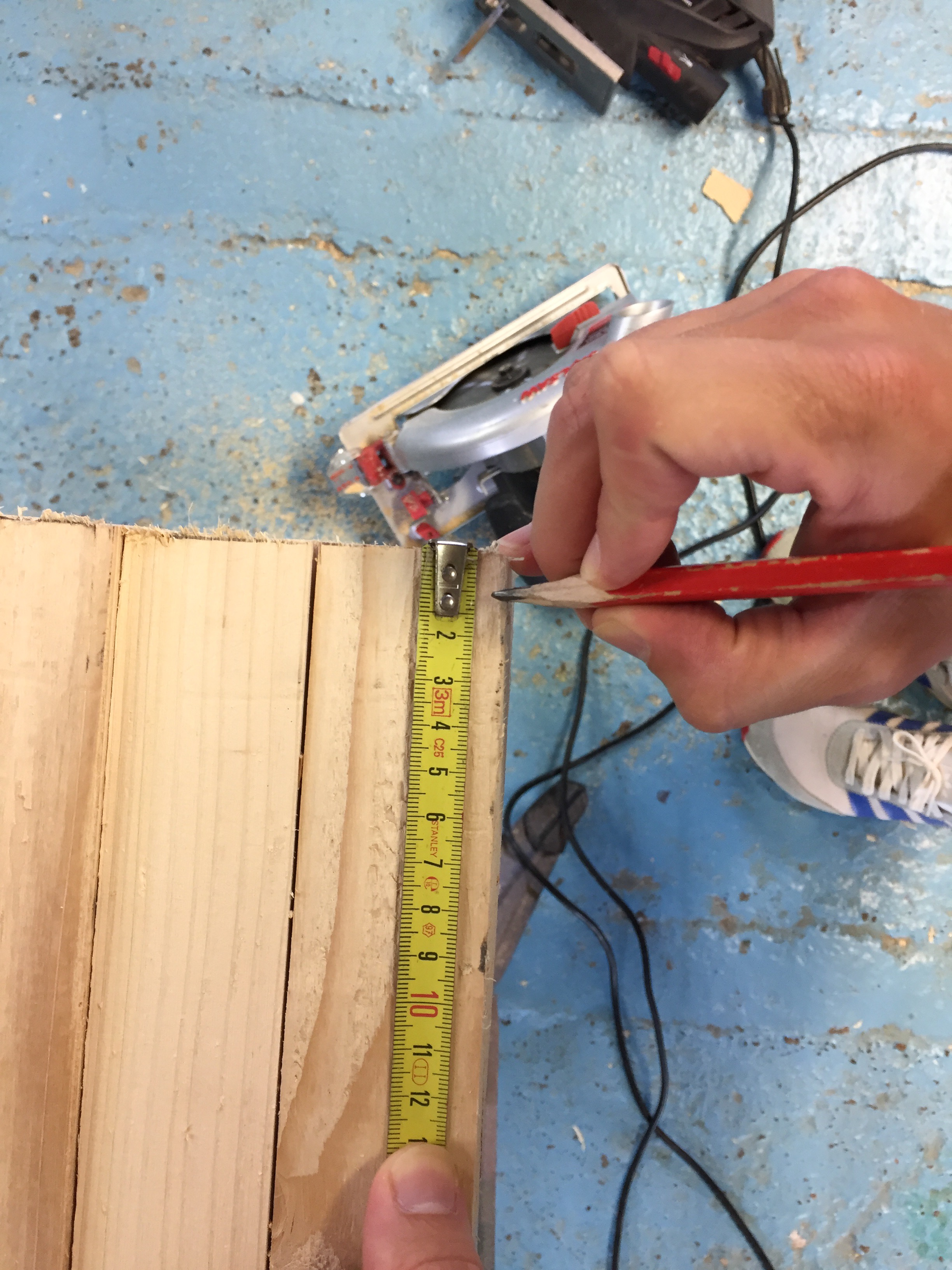 For the 'feet', measure one inch and draw a diagonal line to connect to opposite corner. Cut along the line. This will allow the beams to stand flat while on an angle.
Stand the beams and cross to mark as to where you want the cross.
Once angle for the bottoms are cut, stand two beams together and cross. Mark where they intersect. Turn beam one time to mark half way for the thickness. Cut along the lines that you made, but without going past the thickness line.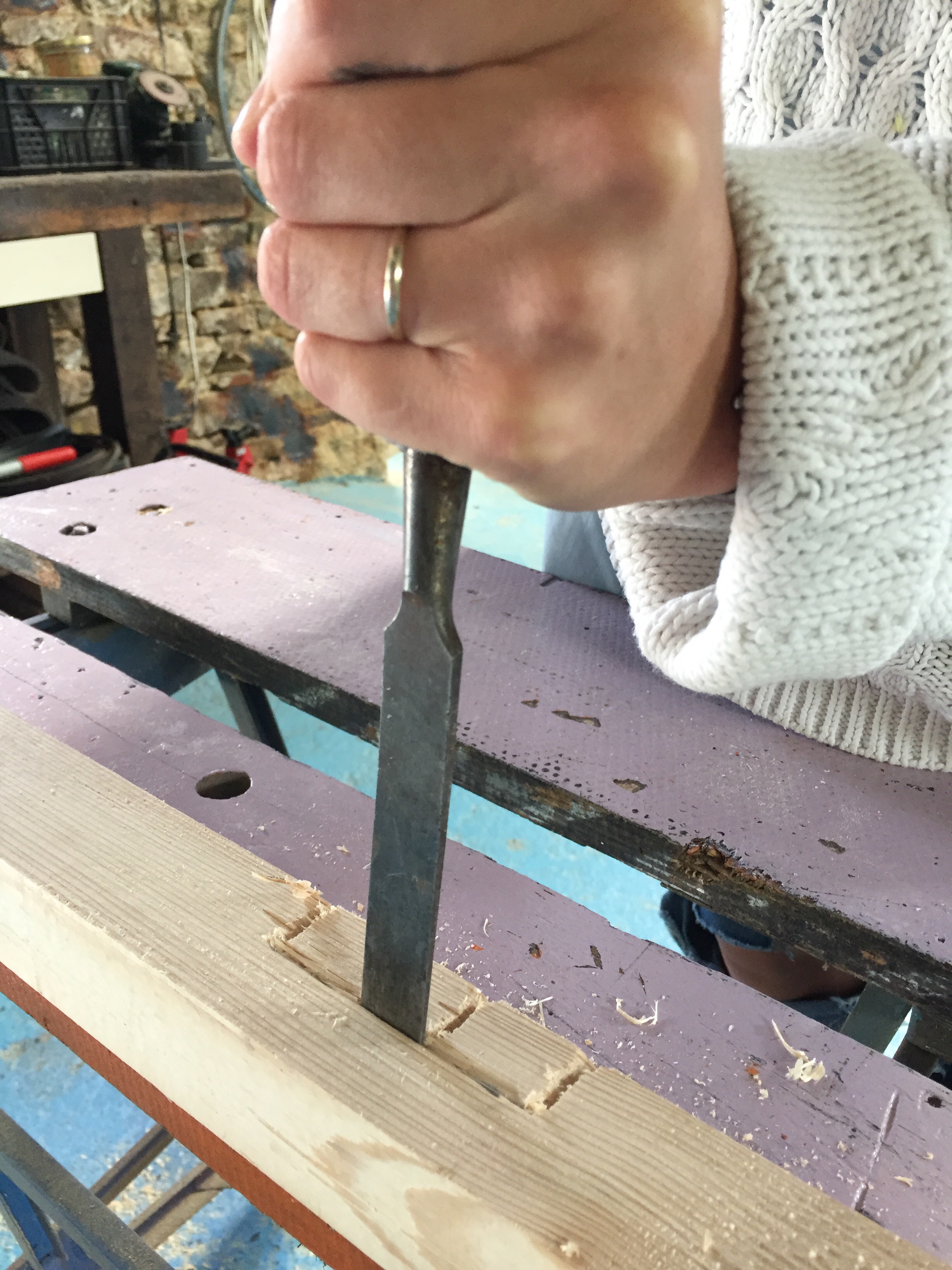 We then used a hammer and chisel to pop out the chunk of wood. This allowed the two pieces to hold together without the use of nails and screws.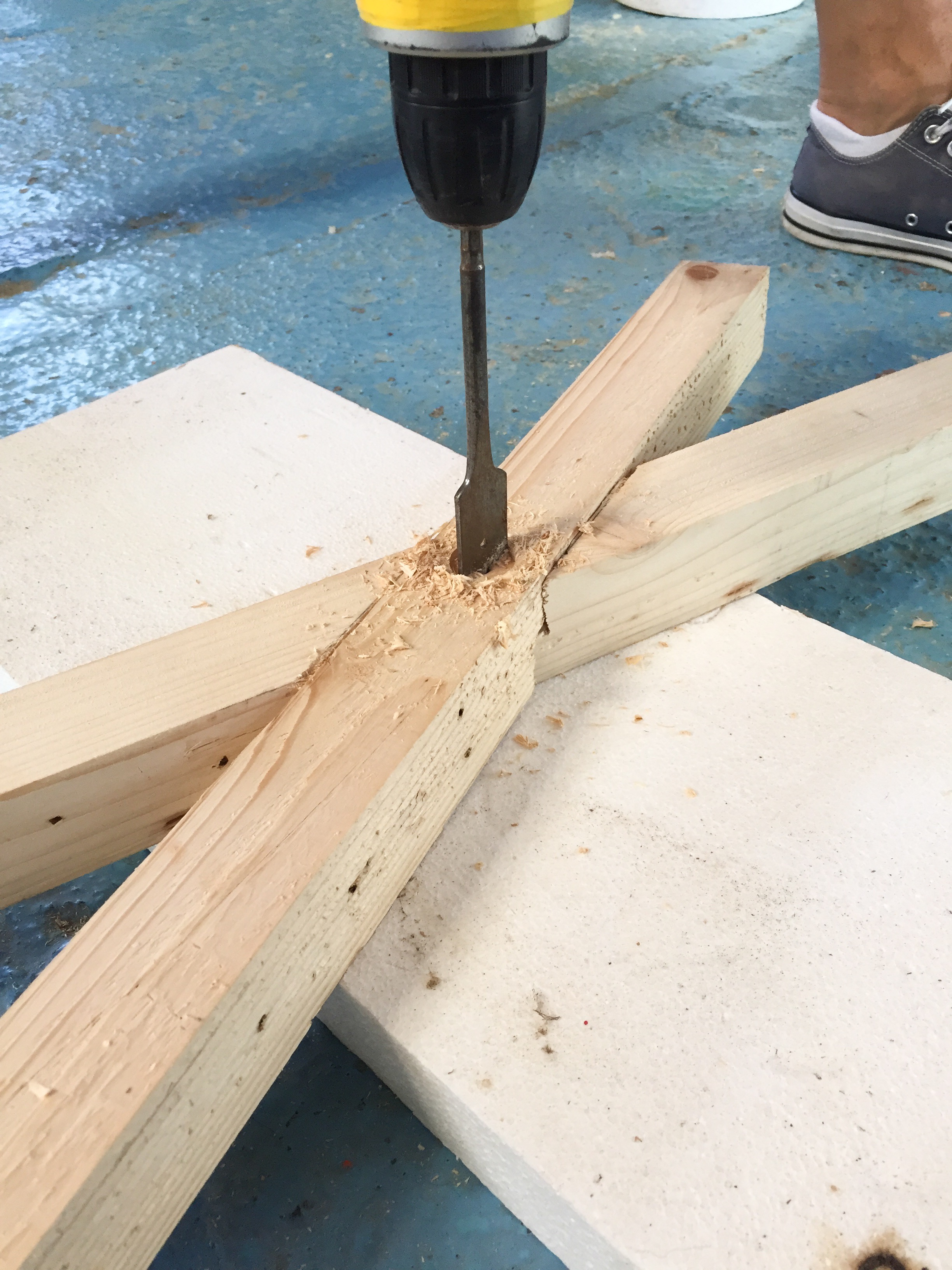 Once the two legs fit together. Drill a hole through both for the top wooden dowel. Once that is done measure how high you would like the table top to be and just slightly below it, drill the holes for the wooden dowels that will be used to hold it up.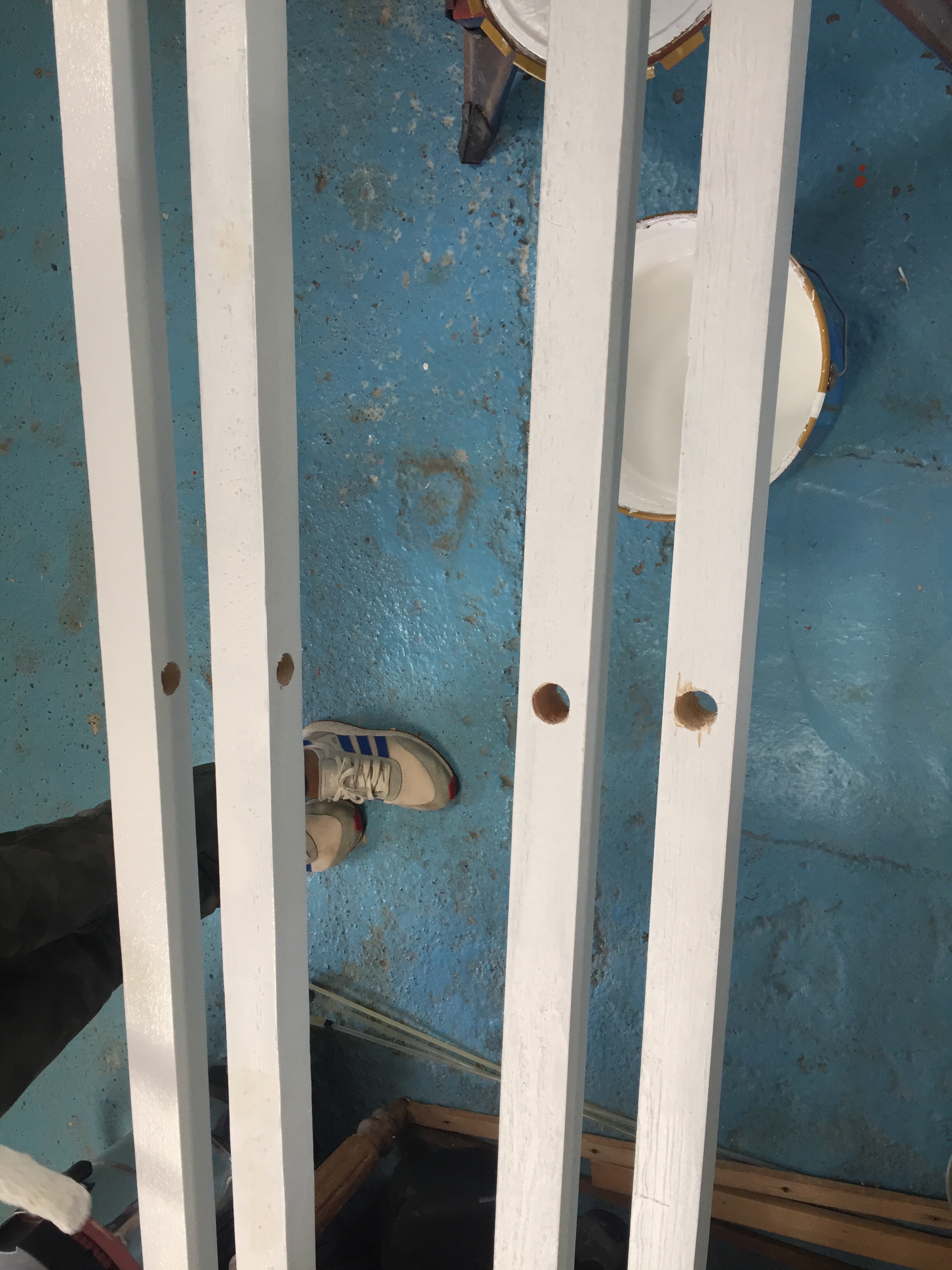 Once everything has been drilled and cut, give your wooden legs another quick sanding and finish with two coats of paint and let dry overnight. When that is all said and done you can go ahead and assemble everything together.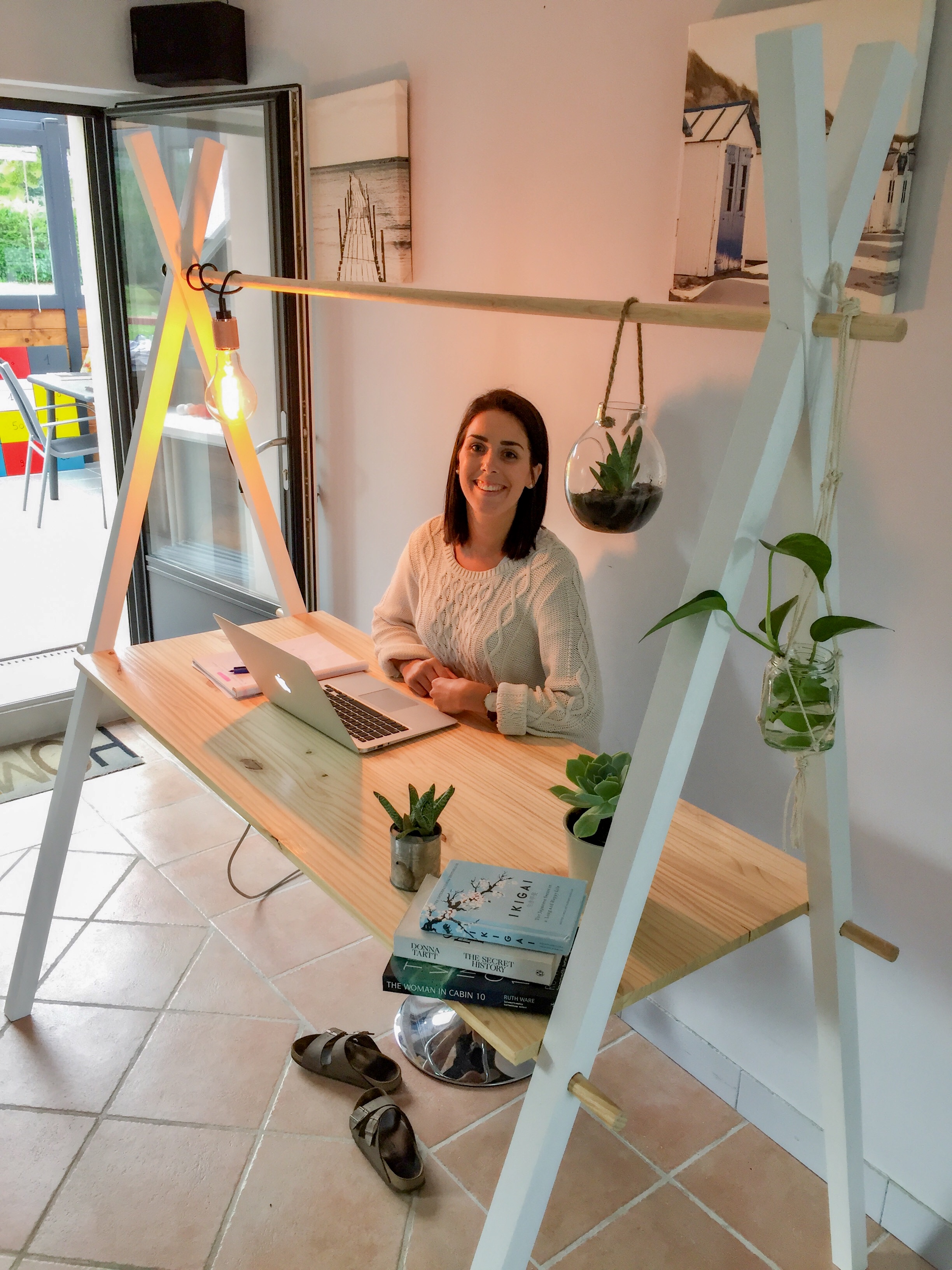 NOTE.
We found that after a few days it wasn't very stable and decided to add two beams behind our wooden dowels to help hold everything in place.