Serena Van Der Woodsen Inspired Drop Earrings
I started rewatching Gossip Girl— but before you pass judgement on my very basic guilty pleasure, the Gossip Girl wardrobe and accessory-game is legendary and bound to inspire a DIY project.
At least, that's what I told myself! I literally jumped off the couch to snap a photo of Serena Van Der Woodsen's earrings mid-scheme in Season 5 episode 6.
I wanted to make a version of SVD's earrings that I could wear every day with supplies I can pick up at my local bead-supply shop. Because it's MY DIY project, I wanted the earring chains shorter, but you do you with your supplies.
Supplies
• Gold chain
• 2 Semi-precious stones (I used hematite about 2 cm long)
• 2 eye pins
• 2 earring wires
Tools
• Wire cutters
• Bent nose pliers
• Round nose pliers
• Long nose pliers (not photographed because I don't have them, but it would have been easier with them)
This is all about preference and depends on how long your beads are. I measured my chains at 10 cm, 6 cm, and 4 cm.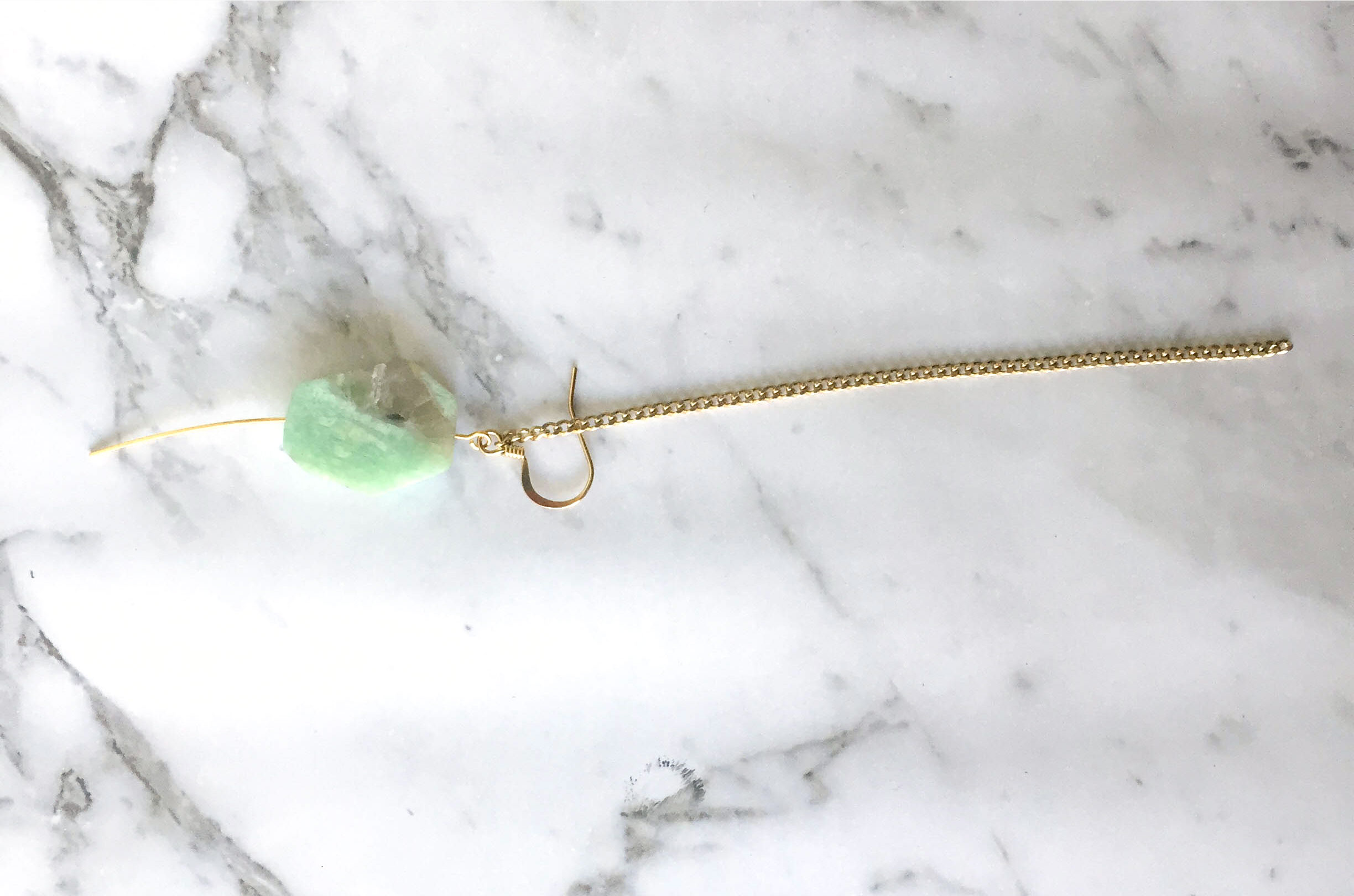 attach your eyepin to your earring wire
Open the eye pin using the long nose pliers and bent nose pliers. Do NOT pull wide apart to open. Instead, bring one end back and the other forward— twisting open.
Open the small loop at the bottom of the earring wire and feed through the 10 cm chain.

Attach your earring wire to the eye pin and close the loop.
Thread your bead onto your eyepin
Bend the tail of your eye pin about 3 mm away from the base of your stone so you have room to wrap the wire.
Create a loop using your round nose pliers
Using your round-nose pliers, create a loop about the same size as the loop of the eye-pin.
From there, I threaded the bottom of my 10 cm chain through my new loop, added the 6 cm chain, and finally the 4 cm chain.
Once your three chains are attached to the bottom loop, you're going to wrap the excess wire around the base three times and snip off any excess wire.
Besides the jewellery tools, the cost of these earrings ran me under $15 with plenty of extra chain, eye pins, and earring wires to create another pair of these earrings.