Mother's Day DIY: Breakfast in Bed Tray
Stumped for a gift idea for a mother's day? We got you! Get your craft on and make her a breakfast-in-bed tray and present it with her favourite breakfast, of course.
Supplies:
• Plank of wood (18 cm by 52 cm)
• 4 x Copper Pipes (15 cm in length and 22 mm in diameter)
• 2 x Copper Pipes at (16 cm in length and 22 mm in diameter)
• 4 Copper elbows to fit 22 mm diameter pipes
• 16 x 18 mm screws to attach legs to the board
• 4 x Flange (NOTE the Friends reference "the plane doesn't have PHALANGES!")
• 4 x Threaded BSPs
• 2 x Wooden pieces at 7 cm x 52 cm (for the handles)
• 2x 35 mm screws for the handles
• Chalkboard Paint + Chalk
*If you go to the hardware store and ask VERY nicely, they're happy to cut your wood to size for you.
Prep your wood by sanding it regardless of whether you're going to paint your table or not.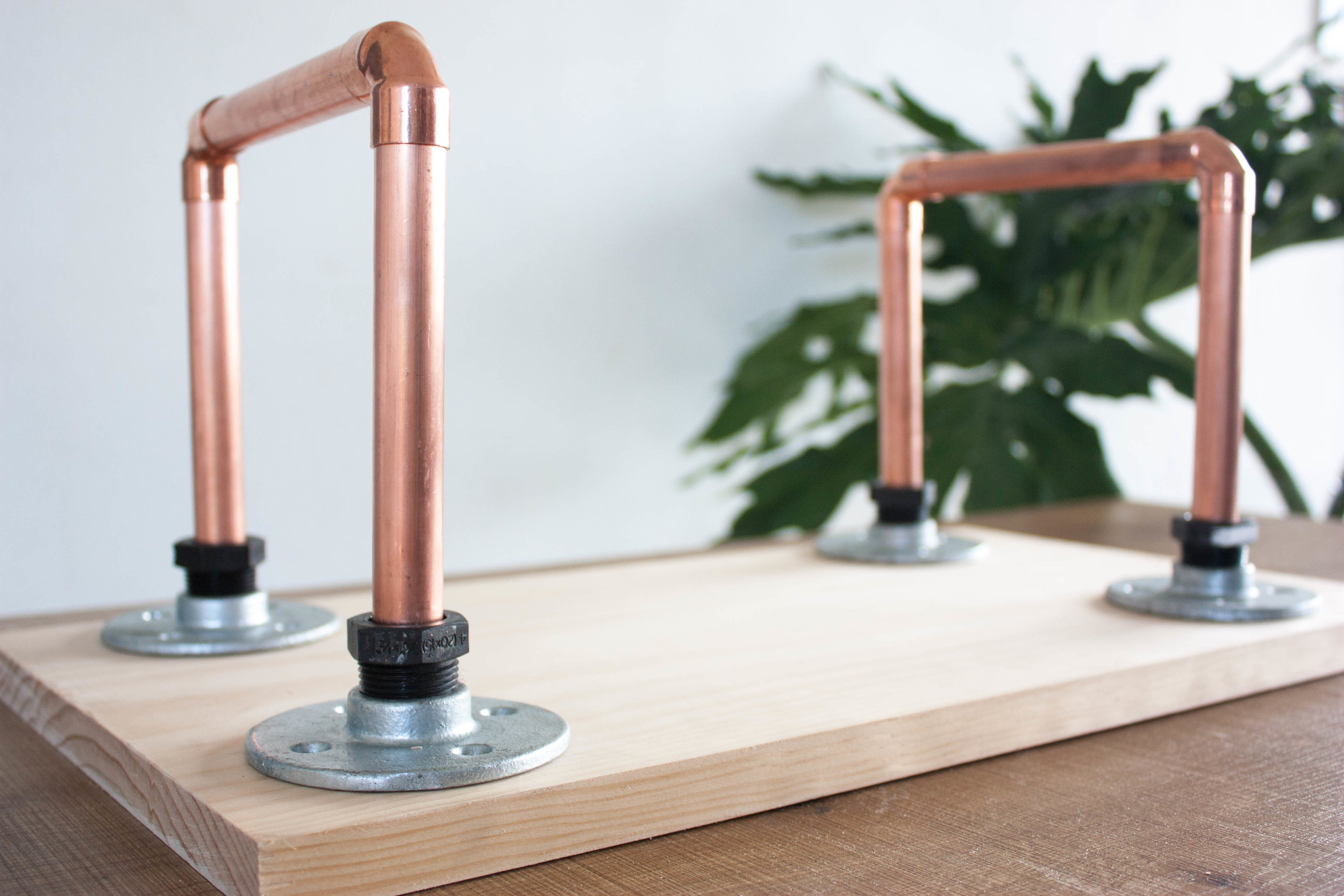 Take your two 15 cm pipes and attach to two copper elbows. The 16 cm bar will join the two pipes horizontally.
Screw your threaded BSPs to the flanges and attach your pipes as shown.
Measure and mark the points where you'll screw in the legs to your board.
Drill holes where you've made your marking into the wood for your screws. Don't skip this step. It prevents the screws from cracking the board.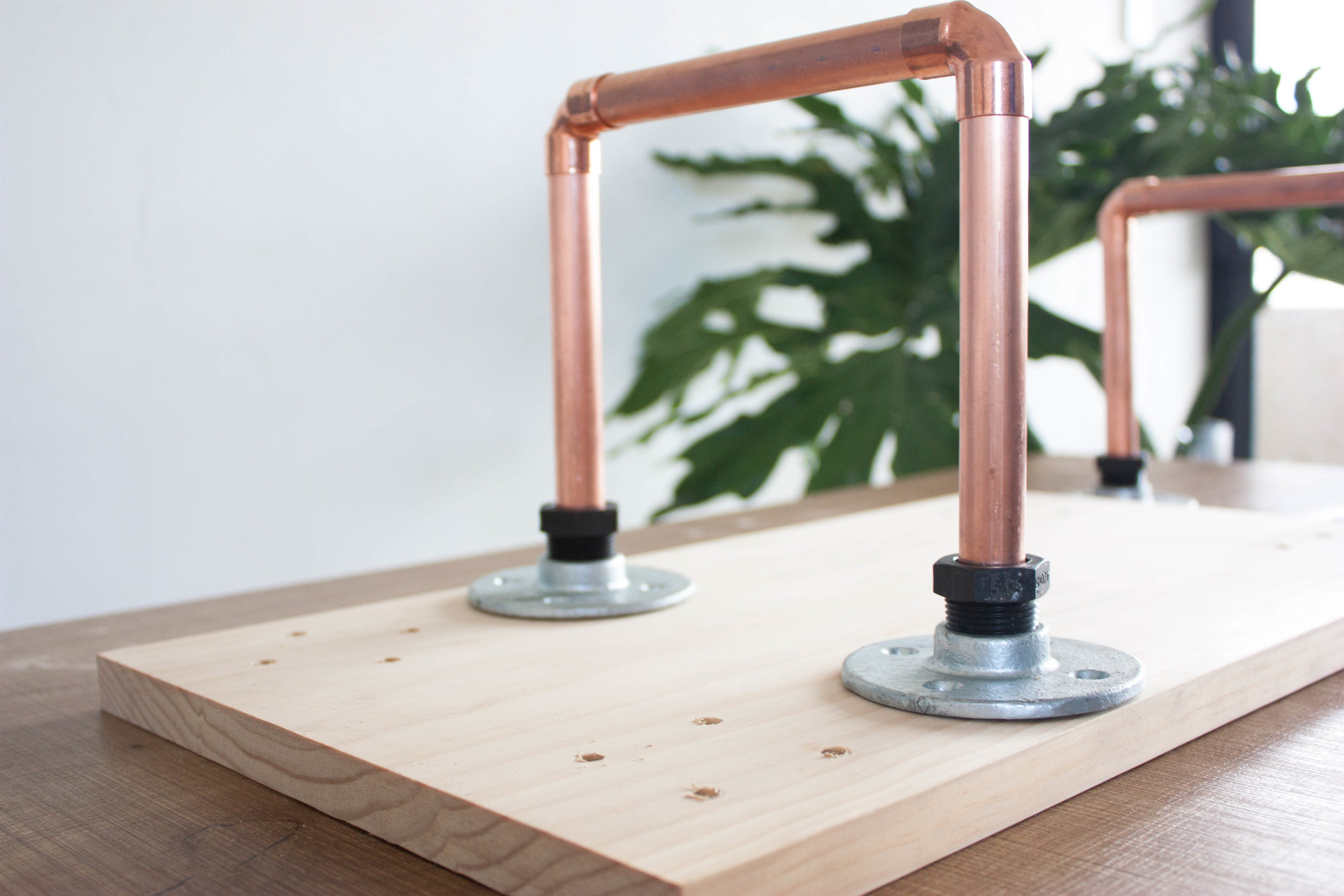 Use the 18 mm screws to attach the legs to your table.
Follow the instructions as per your can of chalkboard paint. We applied three even coats and dried for 24 hours.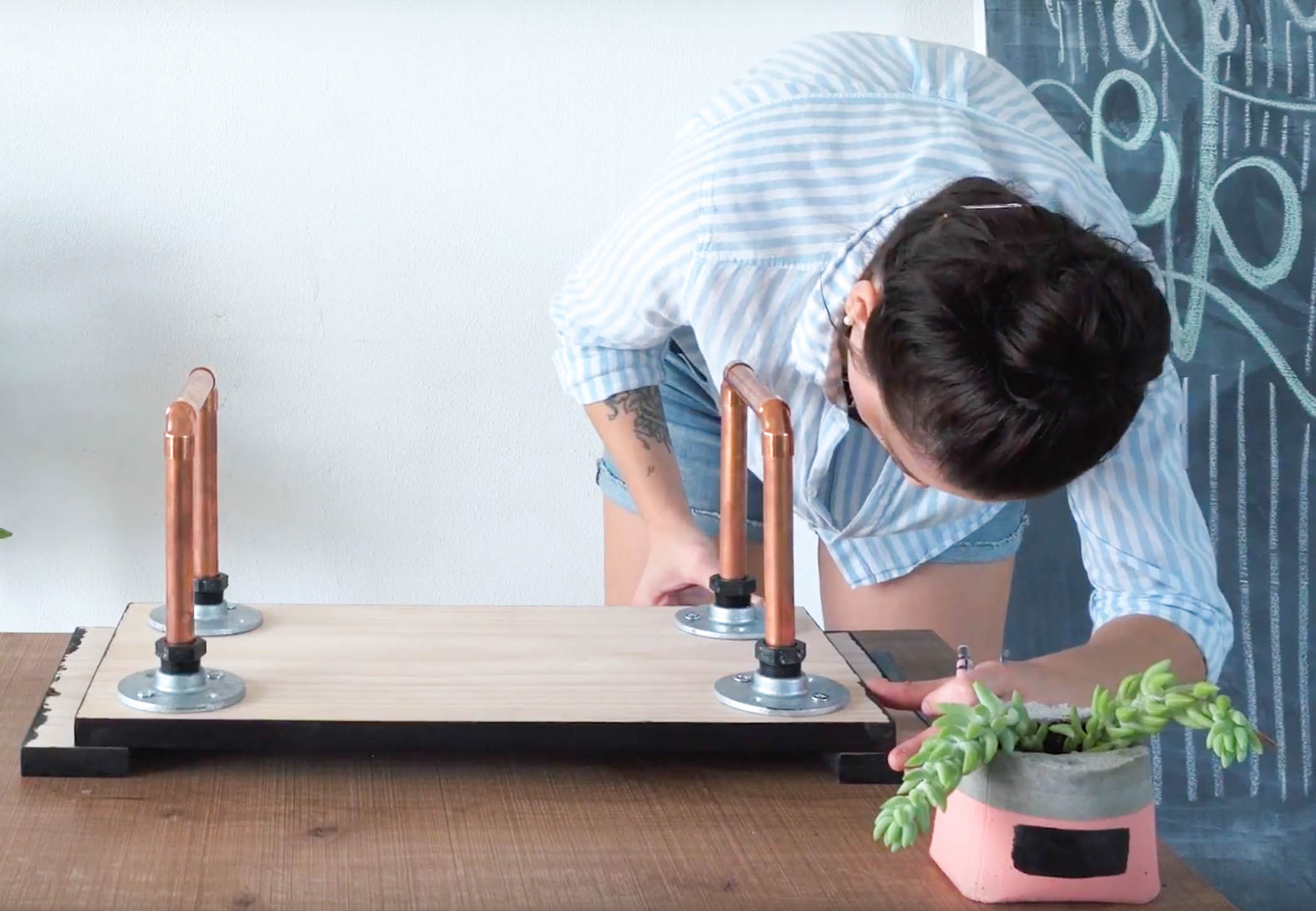 We purchased metal handles from the hardware store, but as we were assembling the table, we made a design change and decided to use the extra wood for handles. (Design changes will happen—just roll with them)
We let the handles hang over the table for exactly half the width. Drill holes into both layers of wood and use the 35 mm screws to attach.
Prime the surface with chalk
Before you can write your love notes on the surface of your breakfast-in-bed tray, you'll need to prime the surface with chalk.
Cover the surface of the board with white chalk to fill in the un-even woodgrain texture and wipe clean.
Voila, you're ready to serve breakfast in bed!